With Our Adult Martial Arts Classes, You Can Learn Self-Defense And Stay In Great Shape
Challenge your body and your mind today with our Adult Martial Arts Classes in Boca Raton. We're proud to offer a wide range of traditional self-defense training that can help you stay in shape and push you to be mentally sharper in just a few classes.
Adult Martial Arts training at Stephen's Karate and Kickboxing Center is perfect for all experience levels. Learn more or get started today!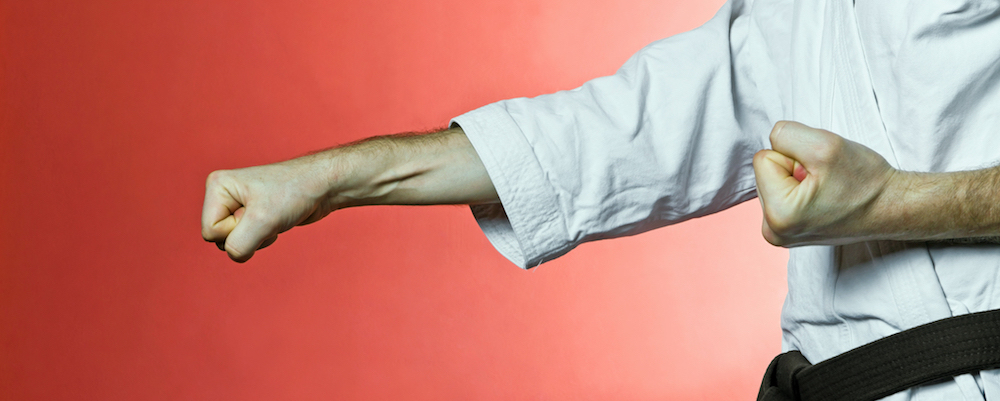 What Can You Expect From Our Adult Martial Arts Classes In Boca Raton?
We aim to make every class exciting and enjoyable. That means pushing you to get better with a combination of traditional exercises and total-body workouts. At Stephen's Karate and Kickboxing Center, we know that students train with us for many different reasons.
Be it self-defense, strength and fitness, or brushing up for competition, we've got you covered.
Our Adult Martial Arts Classes can help you:
Strike with power, speed, and efficiency
Develop incredible balance and coordination
Learn real-world self-defense skills
Build self-confidence one class at a time
And From Day One, You'll Take On A Workout That Simply Can't Be Matched
Martial Arts training is revered around the world for the physical benefits it can impart. Part of the reason our training is so effective at keeping you in shape in the fact that you're not focused on the treadmill or the stationary bike while you train.
Instead, you're learning new things every day without even realizing how hard your body is working.
In no time, you can walk away with:
Improved strength and muscle toning
Boosted agility and flexibility
Increased speed and mobility
Long-lasting cardiovascular health
Join Us In Boca Raton Today For The Best Adult Martial Arts Classes Around!
It doesn't matter if you're a complete beginner or an accomplished champion. Our team at Stephen's Karate and Kickboxing can help you take your skills to the next level one day at a time.
Just fill out the short form on your screen to get started with our Adult Martial Arts Classes or to learn more about everything we have to offer in Boca Raton!